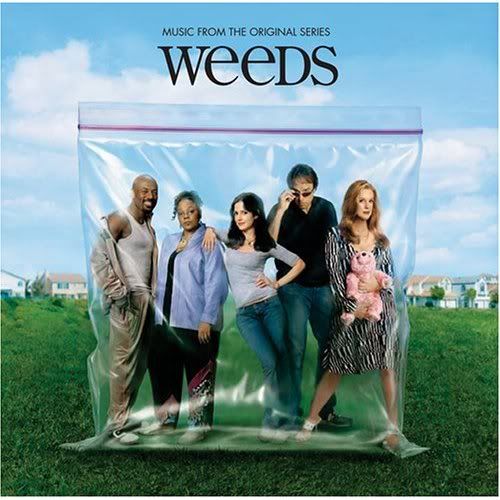 1. Malvina Reynolds - Little Boxes
2. Nellie McKay - David
3. Peggy Lee - A Doodlin' Song
4. Sufjan Stevens - All The Trees Of The Field Will Clap Their Hands
5. Michael Franti & Spearhead - Ganja Babe"
6. All Too Much - More Than A Friend
7. Sons & Daughters - Blood
8. The New Pornographers - The Laws Have Changed"
9. Joey Santiago - Fake Purse"
10. NRBQ - Wacky Tobacky
11. Marion Black - Who Knows
12. Martin Creed - I Can't Move
13. The Mountain Goats - Cotton
14. Joey Santiago - Birthday Video
15. Flogging Molly - If I Ever Leave This World Alive
16. The Be Good Tanyas - The Littlest Birds
17. Hill Of Beans - Satan Lend Me A Dollar
At the moment there's only one season with 10 episodes of 30 minutes. But it's darn worth it. And a 2nd season is coming up this summer. If you don't live in the USA (like me) the Torrent the series! GO GO GO ;)
How to describe this soundtrack? Plain funny! It's the perfect music for a tv series in suburbia. Especially 'little boxes' which describes the people who live in Agrestic (the town where the tv series is set). There are only a couple of artists which I knew before this OST. Michael Franti & Spearhead and Flogging Molly. You can listen these songs seperately or as a whole. It doesn't matter it's at least an 8!